Illuminated Numbers 2
Less function, more pizzazz
As you read this, I'm away for a few weeks; in my absence, here's some more wordless beauty in the form markers from British Library MS Or. 6573, affectionately known as Mahmoud's, which I wrote about recently.
As this manuscript is a commentary, the markers are not strictly qur'anic: these for instance seem to refer to the book's divisions, rather than verses: 17, 18, and "part 5 of 7".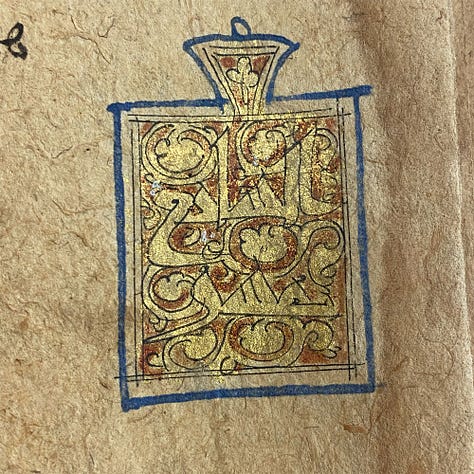 The prostration marker (سجدة) does show up, but the one on the right is very obviously the work of a someone who copied a model without the faintest idea what the shape sinside were about.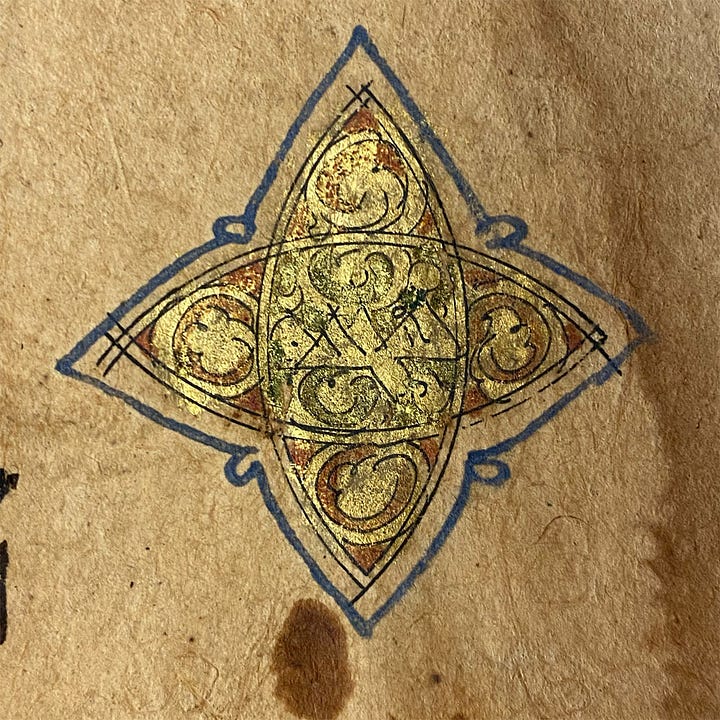 As was the case with the first manuscript, there is one unchanging single-verse marker:
All of the other markers say "ten", and it's likely they're only really used for decoration here, as shown by the third photo: there's no sense in having two markers next to each other like this if they're meant to serve a function. So the point here is ornamentation, and despite their abundance, hardly any two are alike…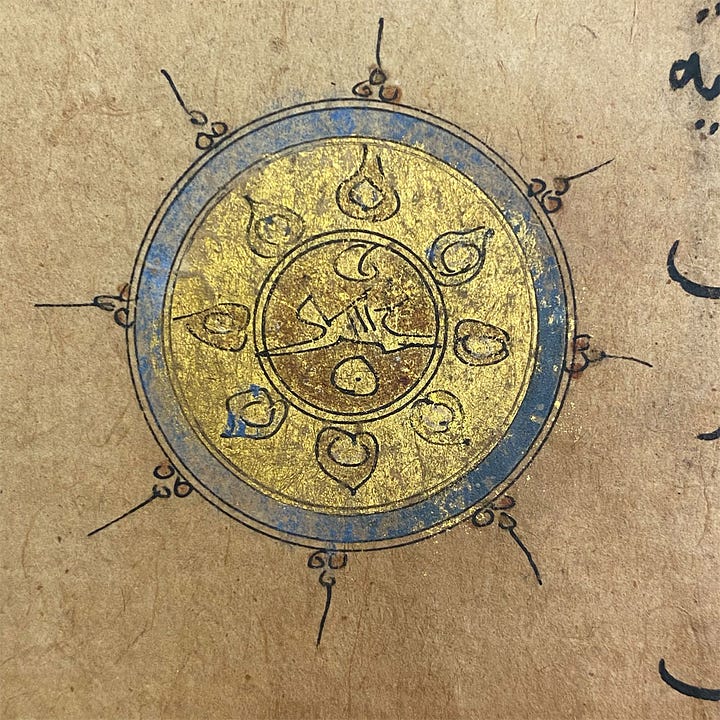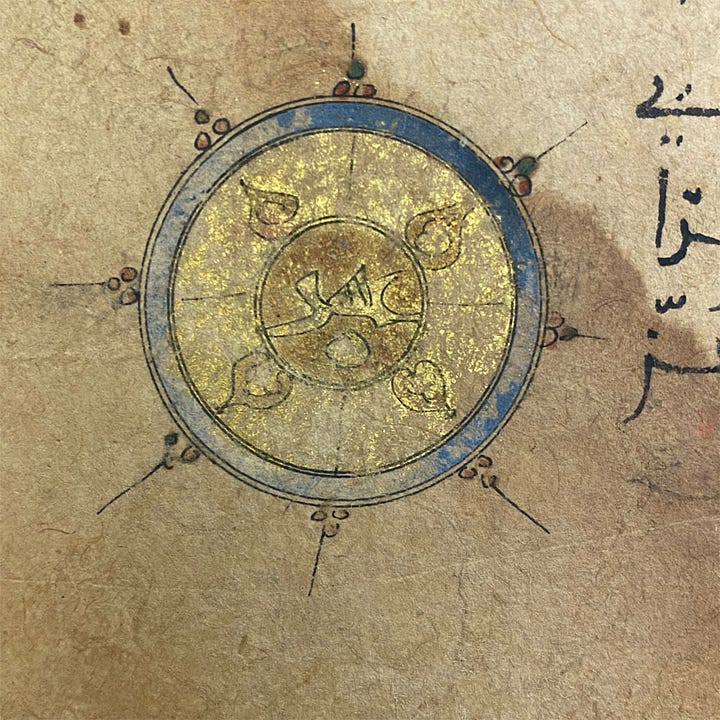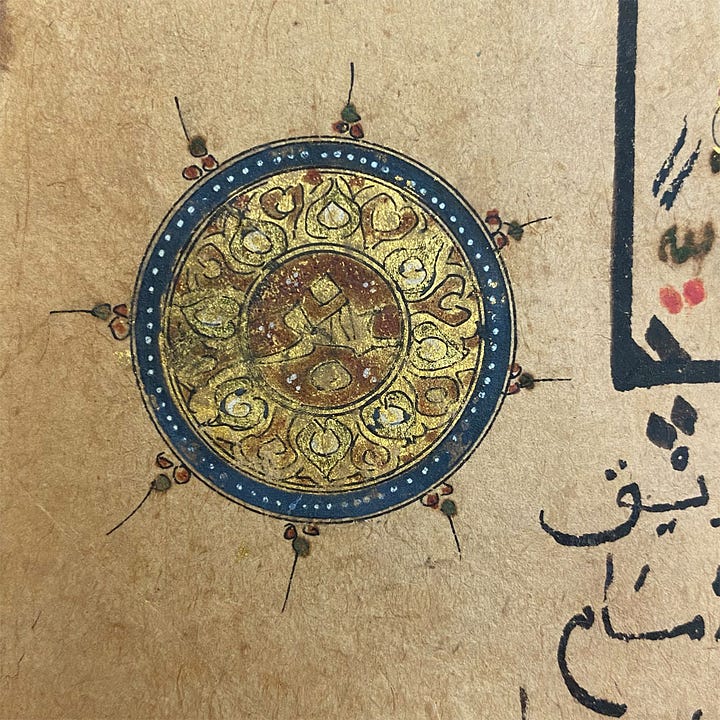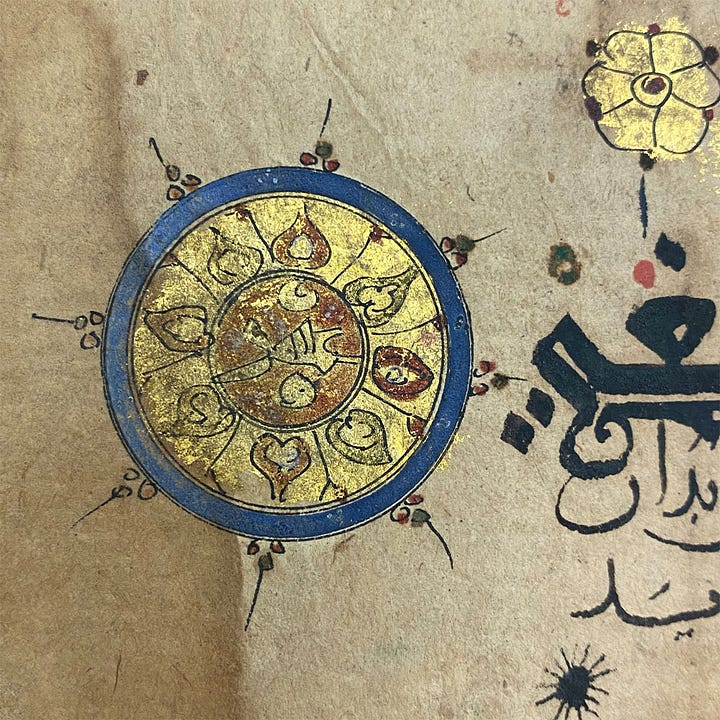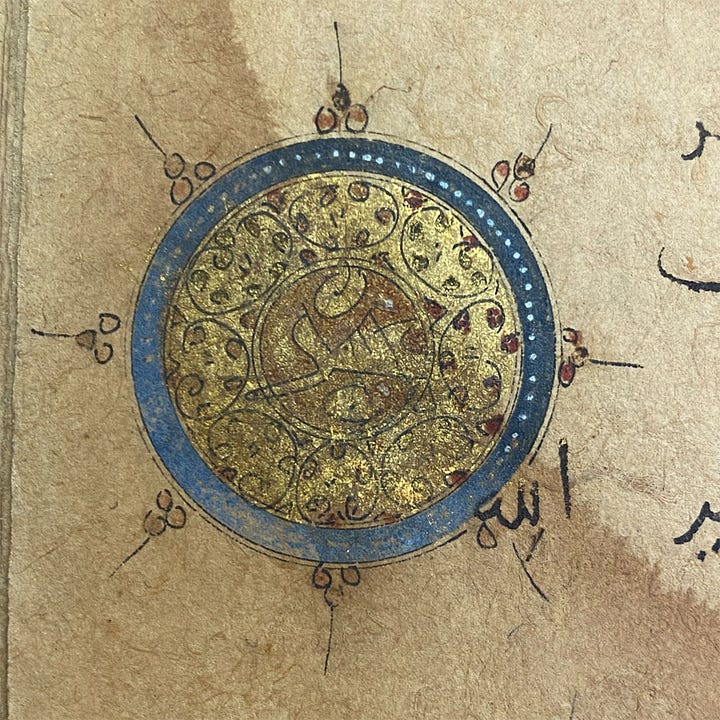 A bonus to finish: a purely decorative shape that graces the margins.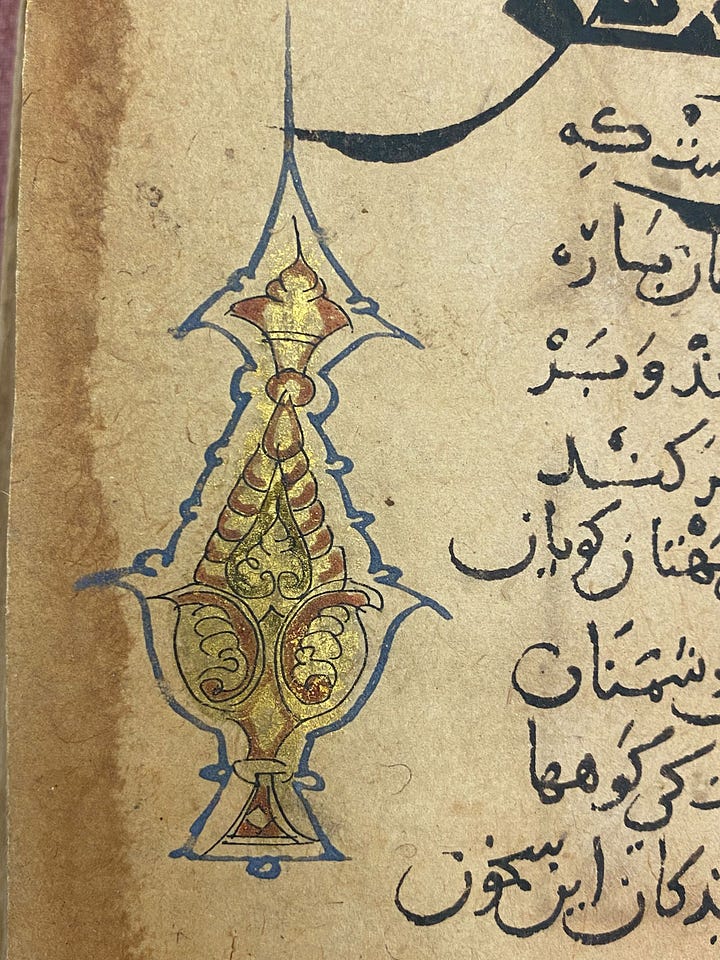 Enjoyed this post? Subscribe for more. If you're able, consider a paid subscription to support my work and keep this content free for everyone.